About Lee Banks Fitness Enterprises LLC
Fitness Center in Jacksonville, Florida
Jacksonville Personal Trainer | Bodybuilding Coach | Nutrition & Weight Loss Specialist
A Bit About Lee
I am an experienced Certified Personal Trainer and Health Coach with 20 years in the fitness industry as an accomplished IFBB Professional bodybuilder, Olympia level athlete, and former Fitness Director at a corporate gym. As a husband, father, and entrepreneur I understand the difficulties of maintaining a healthy and active lifestyle. Therefore, I have committed my life to helping others establish the habits and disciplines needed to accomplish their health and fitness goals.
Our mission at Lee Banks Fitness Enterprises LLC is to make a difference in the lives of those we serve by teaching them how to make fitness a lifestyle choice.
---
Jack Cambe
Jack Cambe has been a personal trainer for five plus years and has worked with a diverse range of clientele from young athletes to the elder population. Jack is a graduate of the University of North Florida with a degree in Community Health, a minor in Health Education, and obtained his CPT through the American College of Sports Medicine (ACSM). Jack is originally from Long Island, New York and now residing in Jacksonville, Florida since 2001. He has a passion for powerlifting, strength training, bodybuilding, functional movement, client education, and helping others become their best self. Jack also competes in the USA Powerlifting (USAPL) drug-tested federation and has been competing for two plus years
---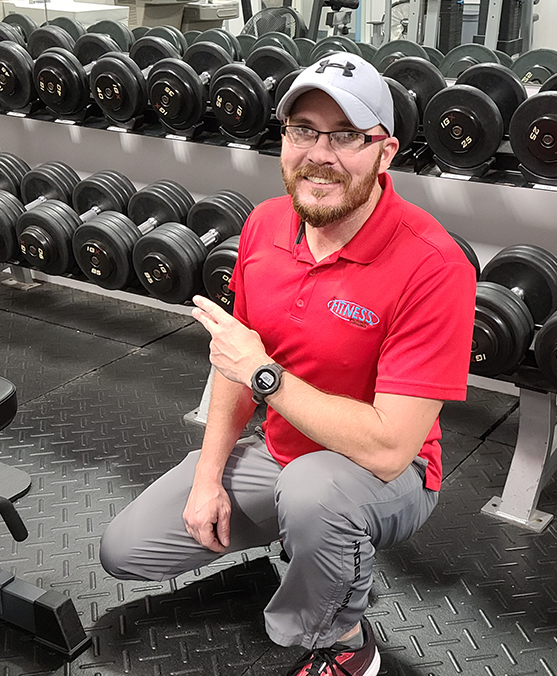 Ivan Spencer
Ivan Spencer is a Certified Personal Trainer with the American Council of Exercise. He was born in Illinois and moved to south Florida at a young age. While growing up he enjoyed playing soccer. He has lived in the Jacksonville area for 12 years. Ivan feels all modalities of fitness and exercise are equally important to being successful with your overall health and fitness. He enjoys watching his clients reach the fitness goals they set for themselves. Ivan's favorite modalities of fitness include strength/resistance training, HIIT, and mobility. In his spare time he enjoys yoga, meditation, riding his motorcycle, and spending time with his wife, daughter, and dog Mickey.